The Biggest Area Rug Trends We are Seeing in 2020
Jan 9, 2020
Happy 2020! Can you believe it? As our mind wonders about what the new year holds for us, we are also really excited about the area rug trends we're seeing in 2020! An area rug can be looked as a piece of art for not only your floor, but for your entire room design.
Area rugs help create spaces or little nooks in a room, a look, a feeling, a vibe and also protection to those gorgeous floors you have underneath them. (and as always, don't forget a rug pad!) So, let's take a stroll and look through the top 2020 area rug trends we're keeping our eyes on this year.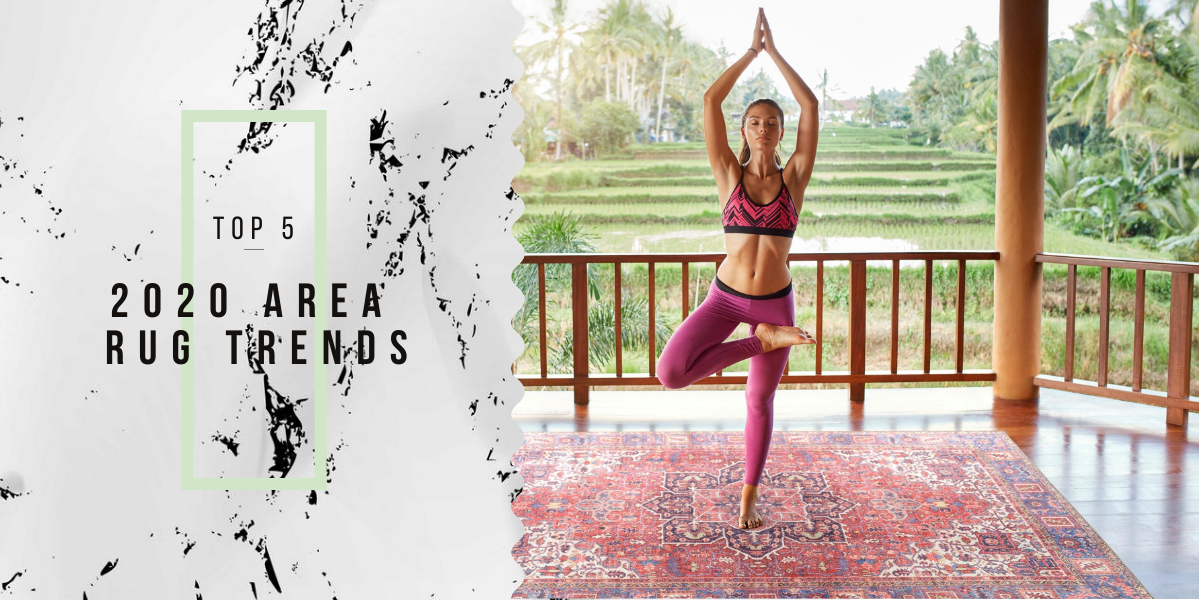 Bold Prints
The way the trends have been in the past few years, homes designs have become very neutral in tone. An easy way to update the look of room, without updating everything, is to add a bold print or pattern.
You could also incoporate Pantone's 2020 Color of the Year; Classic Blue (below) or a rich green or purple, while keeping your furniture or paint in the more neutral tones.
Animal Print
A never-go-out-of-style look, animal print! Who doesn't love the look of leopard, cheetah, cowhide, tiger zebra or anything else stripy or spotted? Animal print complements almost any color or a neutral toned room, adding a nice fun ambiance to your space. Fun for all ages too!
Woven and Natural Rugs
Looking to bond with nature a bit more? Bring a little bit of nature into your interior design decor! You can use nature inspired solid colors like beige, greige, soft greens & blues or nature inspired patterns, such as leaves, floral or a watercolor effect.
You can also add a touch of nature by the material you use in an area rug. A woven jute rug can do the trick. They aren't just for covered outdoor spaces anymore. When woven with cotton or viscose, it adds an element of soft, natural texture to your favorite room.
Geometric
Neutral is always nice. With a twist of shapes added, it's a perfect pairing. If you're a fan of keeping things neutral in the home but not looking for anything dramatic, or too bold, we are a fan of these soft lines from Surya and Nourison.
The Vintage Look
In 2020, rugs with a more vintage vibe or worn look are trending in popularity. That is a look that can definitely carry on beyond this year as it fits in nicely with most styles and provides a soft, warm decoration for your design. Surya carries a large assortment, here SURYA RUGS. Mohawk Home also has one that we've seen heavily used by infuencers and the Nourison Vintage Dove Grey rug below would be a perfect compliment to any room.